Welcome to my world of Erotic Romance
Favorite Author Best GLBT Best Science Fiction
This site is for 18 + only.
Home of the Tull Pride & The Dragonfae
Delicious alpha male shifters who search for their true mates.
Reviews
Blog
H.C. Brown's fan group
Links to my publishers
Dragonfae Series
Tull pride Series
M/M
BDSM
Hawt Books Publishing
What's new with HC
Contact me
Media
Latest Releases
Shades of Pain
A Knight of His Own
Two Doms; One Pup
Dear K
Dance to the Wolf
September
I've just signed five contracts with Steam eReads, so look out for my books from August this year.
Check out the BDSM page for my new BDSM and best sellers .
This lovely button is for making the Top 100 overall bestsellers at All Romance eBooks
ARe best sellers
Two Doms: One Pup
Shades of Pain
Wanted: Two Doms
Aiden's Training
Beg.
Vanilla Boy
A Dom's Revenge
Curious.
Take Me Break Me
Best Seller Dreamspinner Press
ARe
Amazon
"Dragonfae : The Soul Catcher "
M/F Fantasy Erotic Romance
Total-E-Bound
"Hurt Me Good"
M/M BDSM Glitz Romance
Bestseller Dreamspinner Press
Bestseller ARe Gay and BDSM
Buy link
View the Book trailer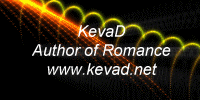 Visit KevaD's web site.
Recommended Read and 5 Divas from Dark Diva Reviews
http://www.darkdivasreviews.com/?p=7149
Take Me Break Me #1 Amazon UK Top 100 Gay
Two Lips Reviews
OUT NOW BUY HERE
My Books
Available in in print from Amazon and Barns & Noble